Publications
You can download most of our publications in pdf format. You can also order a hardcopy in our office.
THE DIVERSE WORLD OF CAREER GUIDANCE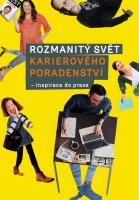 This book is for everybody who works in people's professional development. The main topic of the book is career guidance and we understand it as a supportive process that accompanies people throughout their whole lives. 11 authors from three countries and from different organizations of different sectors worked on this book. The aim of this book is to share some of our experience with you, the readers. We would like to inspire you in the first place and also show you that there is no ideal pattern for the "ideal career advisor".
We created the book with the support of the "Diversity in Career Counselling" project that was funded by the European Union.

Getting to know the world of work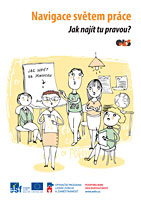 This interactive book is intended for those who are looking for work, thinking about changing job or seeking balance between work and personal life. The book could also be used in counseling practice. Publication is also available in Czech, Russian, Spanish and Vietnamese versions.