In what situation can career counselling help me?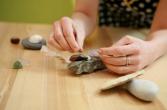 When a small child sees a fallen tree in the forest, it wants to walk on it. If the tree is too narrow or too high, the child asks to hold hands. When the child jumps back on to the road, it doesn't need help anymore. Career counselling works in a very similar way. People nowadays often need to move forward, to explore other job opportunities, whether out of curiosity, a desire for further development or necessity. And if the new situation is difficult, they will gladly use the help of career guidance during part of this journey.
In what situation can I use career counselling?
"The indispensable first step to getting the things you want out of life is this: decide what you want." (Ben Stein)
Career counselling is certainly not only meant for future graduates who need to determine their career choice. Deciding on a career is something that accompanies us throughout our lives. Sometimes we "only" change our employer, sometimes we change the job description or the field, and sometimes the very form of employment (for example we become a "freelancer" and start a business).
People who come to us for individual consultations are in different life situations and have different needs. Among our recent clients we had for instance a high-school student who needed to clarify what field of study to choose; a single mother who lost her job and wasn't clear on the path to take; a lady who had a clear career dream, but didn't know how to reach it; a man who had vast experience in a field, in which he cannot continue to work due to health reasons; a young lady who worked hard, until she was hit by the burnout syndrome or a man who needed to prepare for a challenging job interview.
What do consultations look like?
"The only man I know who behaves sensibly is my tailor; he takes my measurements anew each time he sees me." (George Bernard Shaw)
This is why the individual work of our counsellors is always "tailor-made" for our clients. With some we start by mapping strengths, with others we look for arguments that help their self-presentation. Some clients need to identify internal barriers that stand in their way to success and find a way to deal with them. Part of our job is also to prepare for job interviews, help write a good CV and motivation letter, set a plan for further education or set a functioning system for finding work.
And what methods do we use during consultations?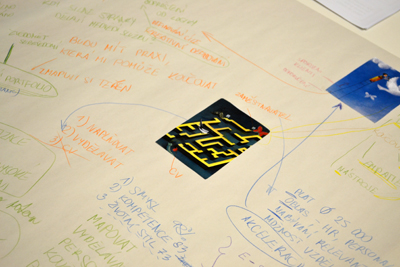 Just as the needs of clients are different, so are the methods of work. Some need to systematically classify the information in spreadsheets, while some prefer a structured counselling discussion and others need to visualize their issue to better understand it - eg. in the form of mental maps, images or by working with symbols and imagination.
If we return to the initial metaphor of walking on a fallen tree in the forest, then the role of the counsellor is to offer clients such a support that will help them keep their balance and safely get to where they can go on by themselves.
Are you thinking about changing jobs? You don't know what kind of work is right for you and where to find it? Try the individual consultations at EKS or come to a personal development course.